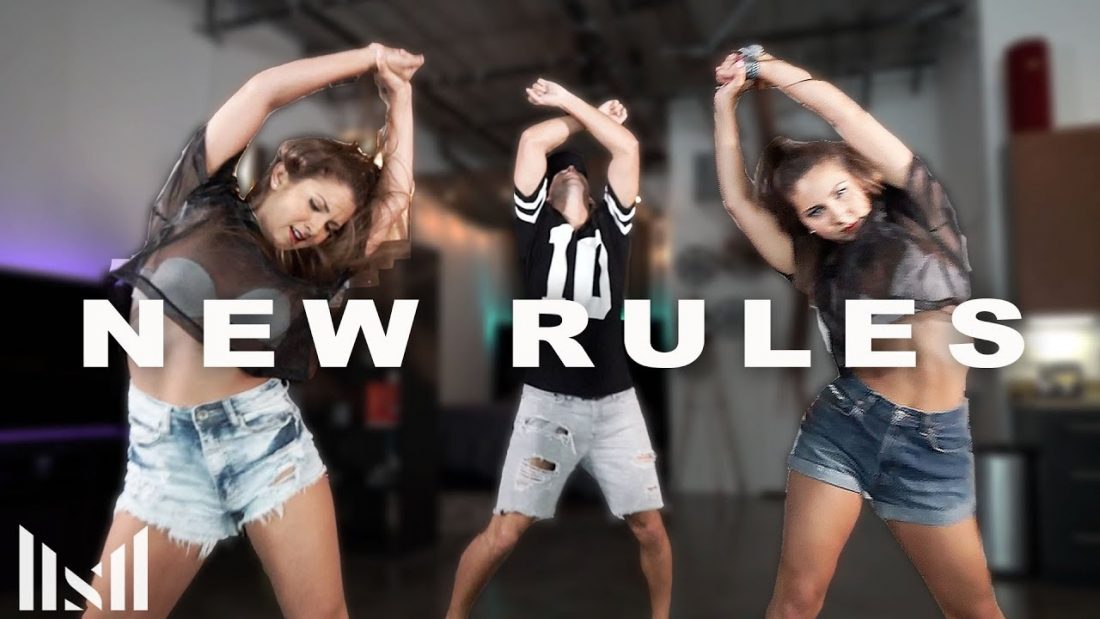 NEW RULES – Dua Lipa Dance | Matt Steffanina ft Wilking Sisters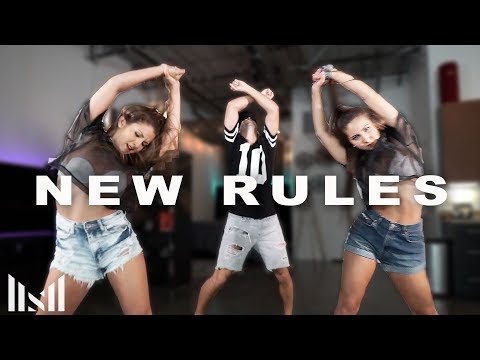 "NEW RULES" – Dua Lipa dance video and the New Rules Challenge has officially started!
Download the Flipagram app and upload your dance video to this song using #DanceBattle & #NewRulesChallenge. I'll be announcing the $1000 cash prize winner on my instagram in 5 days on August 25th so hurry and post your videos: http://dl.flipagram.com/MattSteffanina
PS – guys… I've never done 2 pirouettes in a dance video before. thumbs up if you think I didn't suck at it lol
▶ INSTAGRAM: http://instagram.com/MattSteffanina
▶ SUBSCRIBE: https://www.youtube.com/user/MattSdance?sub_confirmation=1
▶ FACEBOOK: http://facebook.com/mattsteff
▶ DNCR APP: http://bit.ly/DNCRAPP
Song: "New Rules" – Dua Lipa
Choreography by: Miranda & Melanie Wilking, Matt Steffanina
Filmed by: Topher
Edited by: Matt Steffanina
Follow us on Instagram:
@MattSteffanina
@MirandaWilking
@MelanieWilking
_____________________________
—– TOP VIDEOS —-
"SHAPE OF YOU" – Ed Sheeran: https://youtu.be/lq5oUOKh368
"BAD AND BOUJEE" – Migos: https://youtu.be/vXUQcr1kTHQ
"JUJU ON THAT BEAT" – https://youtu.be/S7uNBC6VEuA
"DESPACITO" – Justin Bieber: https://youtu.be/1PKJS4qwdK8
"SWALLA" – Jason Derulo: https://youtu.be/vyleKZJXBN8
"WHIP NAE NAE" – Silento: https://youtu.be/N6M1i0wb5tU
"DANCECON 4" – https://youtu.be/pAxgqLz1w9g
FAQ::
Q: Who are your favorite artists to dance to?
A: Jason Derulo, Justin Bieber, Chris Brown, Rihanna, Beyonce, Taylor Swift
Q: Where can we get more info on workshops?
A: Sign up for the mailing list on my website http://mattsteffanina.com & follow me on instagram (http://instagram.com/mattsteffanina)
Q: What songs have been your favorites videos to make?
A: Sometimes I like the really chill shoots like the Juju dance video which was choreographed in filmed in an hour. Other times it's class videos like Ed Sheeran – Shape Of You which we spent many hours choreographing and rehearsing.
Q: What else do you like to do besides dance?
A: Snowboard, DJ, workout, acting, rapping, playing the guitar, beatboxing, writing, comedy… and probably a bunch more. Am I good at all those? no 😉
::::::Lyrics:::::
One, don't pick up the phone
You know he's only callin' 'cause he's drunk and alone
Two, don't let him in
You'll have to kick him out again
Three, don't be his friend
You know you're gonna wake up in his bed in the morning
And if you're under him, you ain't gettin' over him
[Chorus]
I got new rules, I count 'em