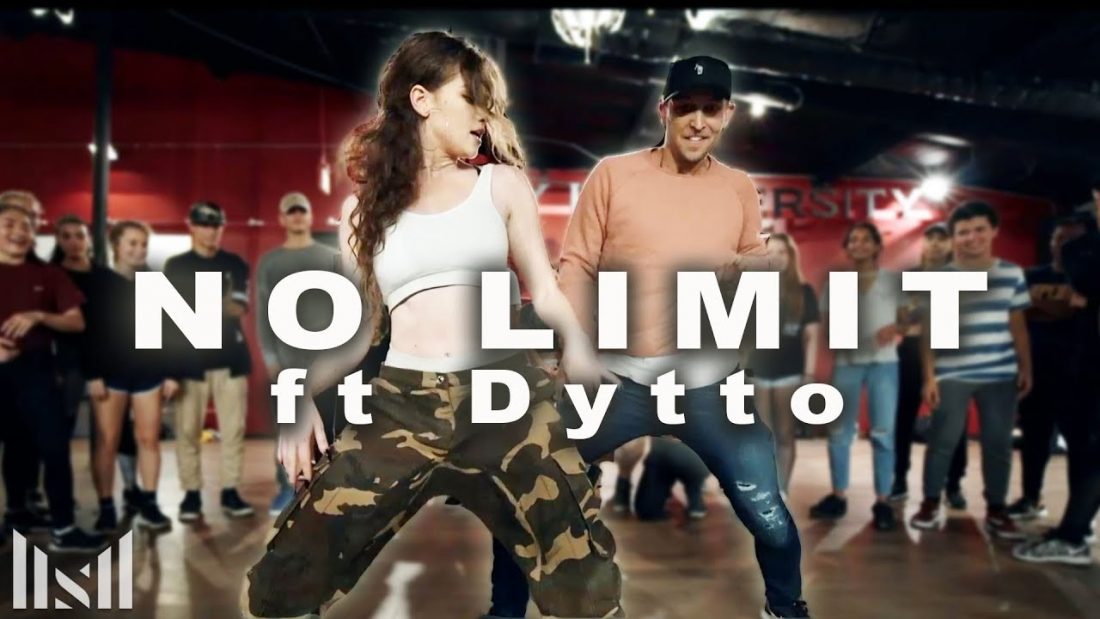 "NO LIMIT" – G-Eazy ft Cardi B Dance || Matt Steffanina X Dytto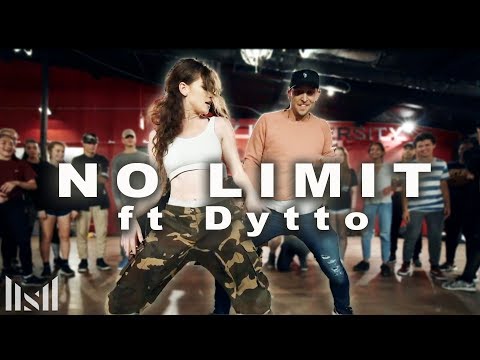 DYTTO X MATT STEFFANINA Dance "No Limit" – G-Eazy ft Cardi B ||
Should we do another collab in Dytto's style?
▶ INSTAGRAM: http://instagram.com/MattSteffanina
▶ SUBSCRIBE: http://bit.ly/2uXO9aZ
▶ FACEBOOK: http://facebook.com/mattsteff
▶ WEBSITE: http://mattsteffanina.com
Just want to say thank you to everyone that messaged, posted, texted and sent prayers my way over the past week. It really did help me get through a difficult time and hopefully prevent someone else from ending up in a similar situation. Please keep spreading the love you've shown me to each other, to your communities and to your families. Thank you for all the blessings you've given me, I love you guys.
— INSTAGRAM —
Follow Matt: @mattsteffanina
Follow Dytto: @iam_dytto
— CREDITS —
Song: "No Limit" – G-Eazy, Cardi B, A$AP Rocky
Choreography by: Matt Steffanina & Dytto
Filmed & Edited by: Topher Shrigley
Location: Millennium Dance Complex
_____________________________
—– MORE VIDEOS —-
"BODAK YELLOW" – Cardi B: https://youtu.be/VAfPxtIDyyY
"SHAPE OF YOU" – Ed Sheeran: https://youtu.be/lq5oUOKh368
"BAD AND BOUJEE" – Migos: https://youtu.be/vXUQcr1kTHQ
"JUJU ON THAT BEAT" – https://youtu.be/S7uNBC6VEuA
"DESPACITO" – Justin Bieber: https://youtu.be/1PKJS4qwdK8
"SWALLA" – Jason Derulo: https://youtu.be/vyleKZJXBN8
"DANCECON 5" – https://youtu.be/jtWOxft827k
ABOUT MATT:
While living in Virginia Matt became interested in dance at age 17. With no dance studios in the area he began teaching himself hip hop and breakdancing by watching music videos. In 2007, Matt found youtube and began posting dance videos and tutorials to document his progress and share what he was learning with other dancers around the world. A couple years later he made his move to Hollywood to pursue the dream of becoming a professional dancer.
Matt continued posting videos in LA and in 2012 started a youtube channel dedicated to creating free instructional videos from the worlds top choreographers for people like him that wanted to learn how to dance, but didn't have the opportunity to get into advanced classes. (http://youtube.com/dancetutorialslive)
Today, Matt's credits include: Taylor Swift, Jason Derulo, So You Think You Can Dance, The Ellen Show, Step Up, Chris Brown, Krewella, Snoop Dogg, Wiz Khalifa and more. In 2016 he won The Amazing Race transforming him from a well known choreographer to an international superstar. Matt is the most viewed choreographer in the world with over 10 million subscribers on YouTube and over 1.5 billion views on his videos. Despite his success he has remained loyal to his students around the world and still posts free dance videos and tutorials to his channels regularly!